6th Annual Conference of P.R.I.M.E. Finance 2017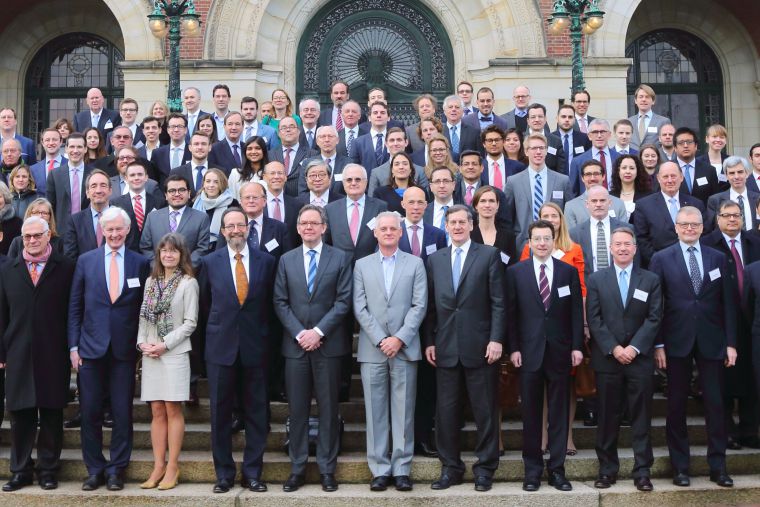 On 23rd and 24th of January 2017 P.R.I.M.E. Finance held its 6th Annual Conference at the Peace Palace in The Hague. See the full 2017 Annual Conference page here.
P.R.I.M.E. Finance was delighted to receive around 200 delegates from all over the world during two days of exciting and thought-provoking discussions. The Annual Conference is an excellent opportunity to gain insight into recent case law and related topical issues regarding complex financial products, and also offered a unique chance to personally discuss these developments with our Experts and hear what issues they view as important for complex financial disputes.
Some of the speakers that were present at the occasion were:
H.E. The Hon. Sir David Baragwanath KNZM - Chairman, P.R.I.M.E. Finance Advisory Board; Appellate Judge and former President, The Special Tribunal for Lebanon; Overseas Bencher, The Inner Temple 
Professor Dr. Dr. h.c. Carl Baudenbacher - President, EFTA Court
Joseph Bauman - Former CFO and Founder, Primus Guaranty, Ltd.; Former Executive Vice President and Chief Administrative Officer, Athilon Group Holdings Corp.; Former Chairman, International Swaps and Derivatives Association (ISDA)
Eli Whitney Debevoise II - Senior Partner at Arnold & Porter LLP
The Hon. Justice Arthur Emmett - Judge of Appeal of the Supreme Court of New South Wales
Ingrid van Engelshoven - Deputy Mayor of The Hague
Simon Firth - Partner, Linklaters LLP; Author of Derivatives: Law and Practice;
Matthew Gearing KC - Global Co-Head of International Arbitration Group, Partner, Allen & Overy, Hong Kong
Professor Jeffrey Golden - Chairman of the Management Board of the P.R.I.M.E. Finance Foundation; Governor and Honorary Fellow, London School of Economics and Political Science (LSE); 3 Hare Court Chambers
Walter Gontarek - CEO and Senior Partner, Co-founder, Channel Capital Advisors
Richard Grove -  Chief Executive Officer at Rutter Associates LLC
Sir Robert Hildyard - High Court and Financial List Judge in England and Wales, Chancery Division
Antoine Maffei - Founding Partner at De Pardieu Brocas Maffei A.A.R.P.I.
Dr. Steven Maijoor - Chair of the European Securities and Markets Authority
Professor Dr. Gerard Meijer - Secretary-General of P.R.I.M.E. Finance; Partner at NautaDutilh N.V.
Professor Tetsuo Morishita - Professor of Sophia University Law School (Japan)
Edward Murray - Consultant, Allen & Overy LLP; Deputy High Court Judge in England and Wales, Chancery Division
The Hon. Judge James M. Peck - Global Co-Chair, Business Restructuring & Insolvency Group, Morrison & Foerster LLP; former United States Bankruptcy Judge for the Southern District of New York
Robert Pickel - Affiliate, Rutter Associates LLC; Former Chief Executive Officer of International Swaps and Derivatives Association
Jonathan Ross - Director of The Reserve Bank of New Zealand
Hugo Hans Siblesz - Secretary-General, Permanent Court of Arbitration
Dr. Peter Werner - Senior Counsel at the International Swaps and Derivatives Association
For more information on the 6th Annual Conference, the full list of speakers, the speakers' presentations and the full programme, click here.