P.R.I.M.E. Finance jurisprudence discussion at the Dutch National Bank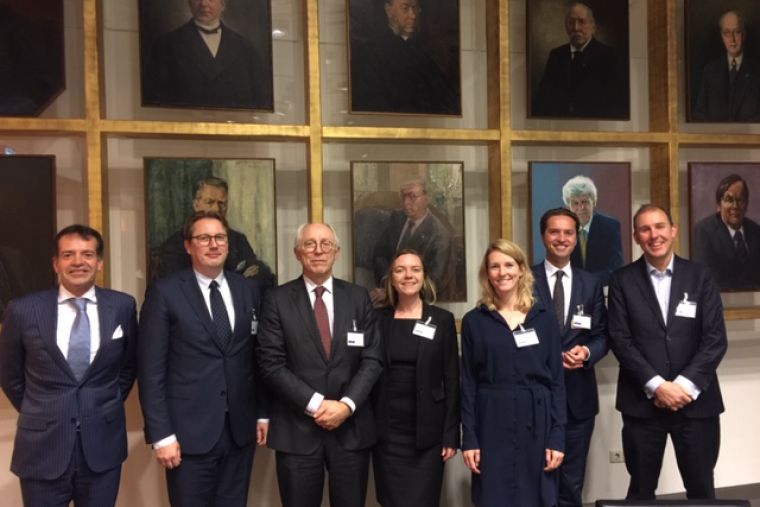 Left to right: Frits-Joost Beekhoven van den Boezem (General Counsel at DNB), Allart Haasjes, Professor Dr. Pim Rank, Camilla Macpherson, Ingrid Viertelhauzen, Ralph Ubels and Robert Steeg
On November 5, 2019, P.R.I.M.E. Finance hosted a high-level international jurisprudence discussion at the Dutch Central Bank (De Nederlandsche Bank, or "DNB") in Amsterdam. 
More than 30 practitioners participated in the discussion, debating their views on the most relevant recent national and international financial cases. 
The discussion was facilitated by Professor Dr. Pim Rank, Board Member of P.R.I.M.E. Finance, who gave introductory remarks to the cases.
P.R.I.M.E. Finance would like to thank DNB for its support in organizing this event, as well as Ingrid Viertelhauzen, Robert Steeg, Ralph Ubels and Alart Haasjes for their contribution. We look forward to hosting another discussion next year.