P.R.I.M.E. Finance represented at Hague Conference on Private International Law meetings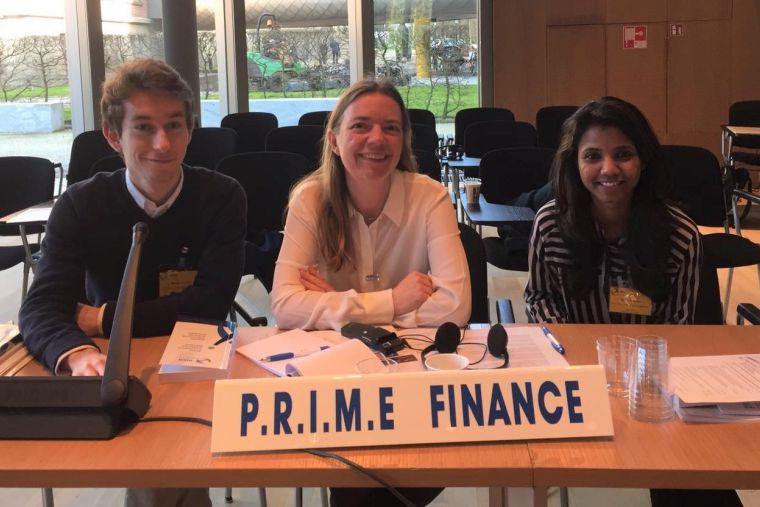 PRIME Finance interns Sindhu Acharya and Martin Tinelli represented the organisation at the Hague Conference on Private International Law Council on General Affairs and Policy. Topics for discussion included jurisdiction, Cooperation in respect of protection of tourists and visitors abroad and distributed ledger technology.
Sindhu Acharya said: "I found this a fantastic opportunity to see how another international organisation operates in practice and thought the session on distributed ledger technology was particularly interesting. It was insightful to witness the reasons stated by member states and observers to postpone the establishment of a working group to draft model rules on the subject."