P.R.I.M.E. Finance joined as Observer for the UNCITRAL WG II (Dispute Resolution) meetings in NY 5-9 February 2018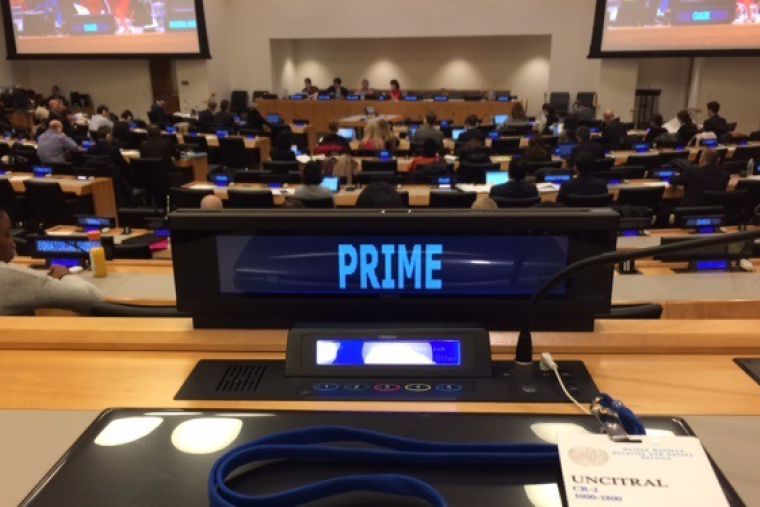 Professor dr. Gerard Meijer, Secretary General, and our Head of Secretariat, Camilla Perera-De Wit, represented P.R.I.M.E. Finance at the United Nations Commission on International Trade Law (UNCITRAL) Working Group II (Dispute Settlement) at its 68th session at the United Nations Headquarters, New York, from 5 to 9 February 2018.
P.R.I.M.E. Finance is invited to attend the Working Group session as an observer to represent views on matters where it has expertise or international experience so as to facilitate the deliberations of the Working Group.
In this 68th session, the Working Group completed its work on the preparation of a draft convention and a draft amended Model Law on international settlement agreements resulting from mediation. Both draft instruments will be considered for finalization by the Commission at its upcoming session in New York (25 June -13 July 2018). Now that this project is in its final stage, the Working Group also discussed possible future work for next meetings. P.R.I.M.E. Finance will continue to monitor and remain involved as an Observer in the future projects of this Working Group.